Observations, Comments And Questions Welcome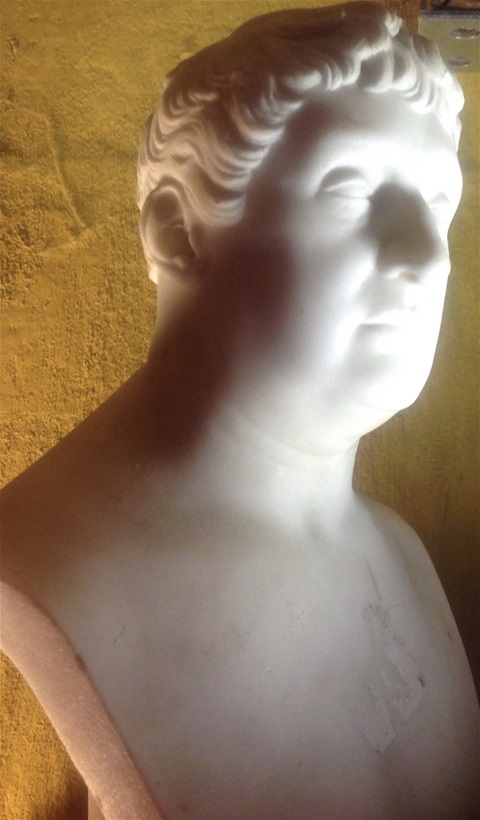 This site contains a wide ranging collection of antiques, some dating back thousands of years, others only 100 or so, but all in a single, privately-owned, uncatalogued collection. I am slowly adding more photos and descriptions as I build it and receive feedback. The collection is primarily European, Asian and American, but the odd piece of African art pops up from time to time.
My goal is to add as much information about these items as possible and make them available to those interested in them from an historical perspective. This is not an auction site!
Check back periodically, as I will update and add to this site regularly.
Comments
09.10.2020 20:27
Melany Langosh
04.10.2020 13:44
Dayna King
02.10.2020 17:06
Lacy Marquardt
26.09.2020 20:34
Marge Schuppe DVM
25.09.2020 17:09
Minerva Lehner
23.09.2020 23:55
Ryleigh Breitenberg
23.09.2020 22:30
Ramon Wintheiser
22.09.2020 19:58
Mr. Gideon Rogahn
19.09.2020 12:28
Chelsey Schmitt
18.09.2020 08:58
Dahlia Beatty
17.09.2020 00:46
Ms. Jalen Hagenes
16.09.2020 21:22
Corbin Littel
15.09.2020 09:07
Stefan Beahan Jr.
11.09.2020 01:30
Estella Rolfson
09.09.2020 18:32
Darius Hartmann
05.09.2020 04:37
Maximus Fisher
03.09.2020 23:16
Dudley Satterfield
29.08.2020 04:51
Frederick Sporer
26.08.2020 01:18
Mrs. Hermina Haley
23.08.2020 19:55
Miss Jennifer Stracke
23.08.2020 13:21
Barton Schamberger
17.08.2020 09:55
Bobby Carroll
16.08.2020 15:37
Thaddeus Lesch
12.08.2020 10:48
Murphy Jerde
11.08.2020 23:03
Rupert Wyman
09.08.2020 13:36
Javon Metz III
06.08.2020 13:05
Dayana Ryan
05.08.2020 12:38
Johanna Senger
30.07.2020 21:08
Angeline Ernser
30.07.2020 16:43
Afton Mann
25.07.2020 08:31
Otha Kassulke
23.07.2020 21:14
Miss Wallace Schinner
17.07.2020 20:11
Florencio Bradtke
Practical Concrete Gloves
08.07.2020 01:35
Ivory Willms
25.06.2020 18:10
Tremaine Douglas DDS
25.06.2020 03:11
Elvis O'Keefe
24.06.2020 05:42
Ms. Brain Considine
20.06.2020 23:26
Pedro Stroman
16.06.2020 06:00
Julia Hauck
12.06.2020 19:35
Maxie Lang
12.06.2020 08:51
Larry Hickle
10.06.2020 21:04
Luella Hermiston
09.06.2020 17:59
Lexus Schimmel MD
05.06.2020 16:36
Dorothea Gusikowski
05.06.2020 15:21
Dolly Witting DVM
05.06.2020 01:14
Lorenza Friesen
04.06.2020 18:41
Everardo Nitzsche IV
01.06.2020 01:43
Hardy Hilll
31.05.2020 23:50
Amir Lakin
31.05.2020 18:35
Yoshiko Brakus
31.05.2020 14:40
Nelson McKenzie
29.05.2020 13:25
Darrion Homenick
29.05.2020 08:21
Mrs. Dannie Feil
28.05.2020 12:18
Selena Kreiger
27.05.2020 17:46
Robb West
27.05.2020 14:18
Pearl Conroy
23.05.2020 12:21
Miss Hettie Padberg
21.05.2020 23:21
Elody Weissnat
21.05.2020 00:25
Guiseppe Herzog
14.05.2020 06:01
Madyson Davis
12.05.2020 06:14
Bennie Stroman
28.04.2020 18:36
Mozell Schneider
22.04.2020 09:20
Makayla Parisian
21.04.2020 14:55
Miss Pansy Marks
21.04.2020 01:55
Scottie Reinger
13.04.2020 15:29
Nicklaus Klein
11.04.2020 03:20
Junius Kautzer
09.04.2020 22:31
Dr. Dena Lakin
02.04.2020 17:00
Aimee Bergstrom
02.04.2020 07:50
Tillman Weissnat
30.03.2020 20:48
Felicita Parisian I
21.03.2020 05:19
Jennyfer Borer IV
17.03.2020 05:53
Skye Roob
14.03.2020 09:46
Maximillia Pollich
04.03.2020 19:57
Miss Adeline Kassulke
23.02.2020 04:28
Greyson Luettgen